Welcome to Canyon Ridge Lodge
A quality Bed and Breakfast accommodation in Golden, BC
Welcome to Canyon Ridge Lodge, a beautiful timber-framed mountain-style B&B providing clean, fresh, comfortable and relaxing accommodations in Golden BC. Our B&B rooms all have private en-suite bathrooms, WiFi and flat-screen TVs. The rooms share access to a large guest lounge, an outdoor patio and a hot tub.
Alternatively, we have a self-catered option, the Purcell Suite, which is perfect for a longer vacation. The suite has a King bedroom, en-suite bathroom and a full kitchen & lounge on an open plan.
Canyon Ridge Lodge is located on the north bench, on the edge of the Town of Golden, in the Canyon Ridge neighbourhood. A short drive to downtown, Highway 1 and not forgetting Kicking Horse Mountain Resort we are in an excellent location.
Golden is an amazing place to stay on your vacation in beautiful British Columbia and for visiting the surrounding National Parks of Canada. With a whole host of activities to entertain you, you'll find plenty to do while you're staying at Canyon Ridge Lodge B&B Golden BC.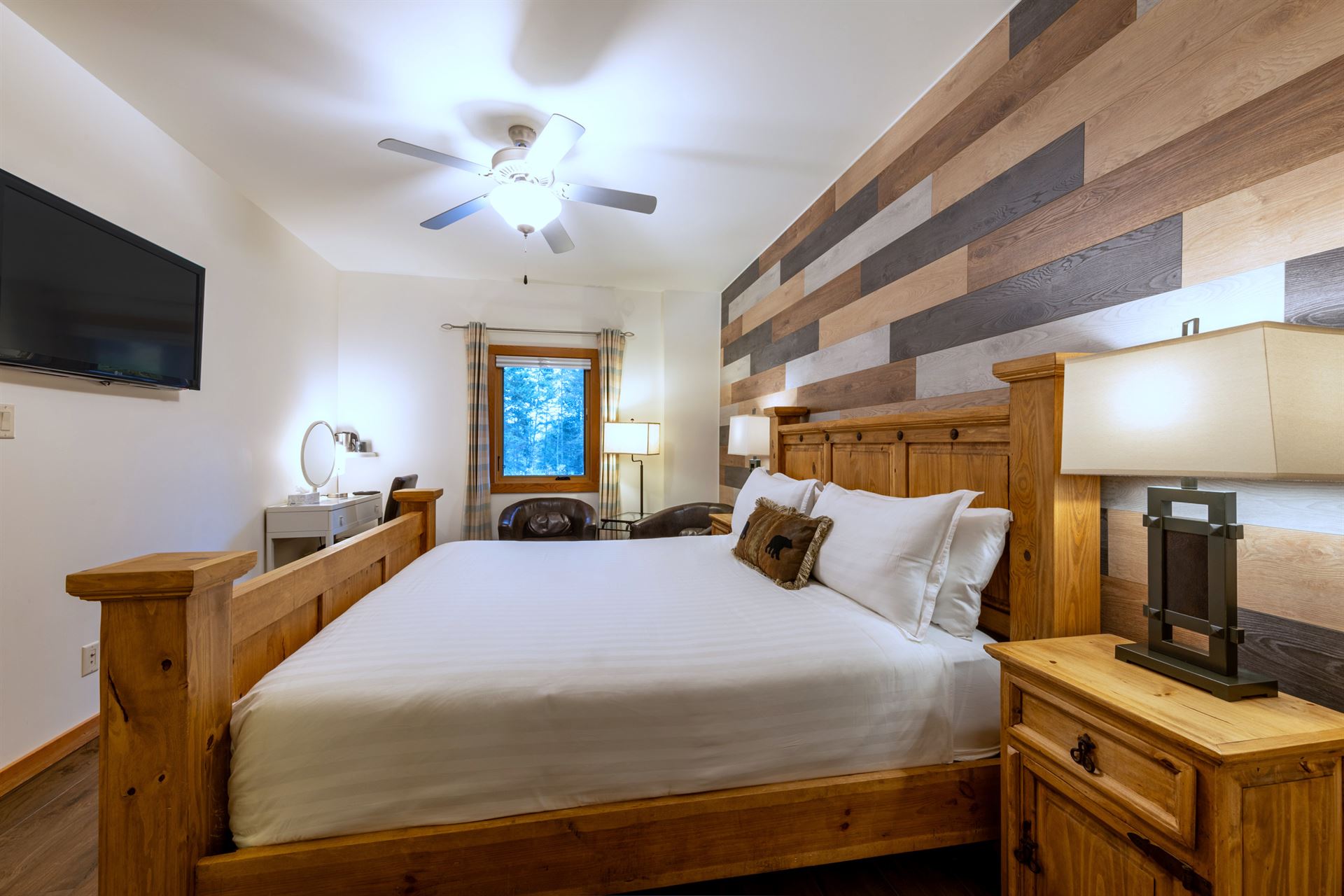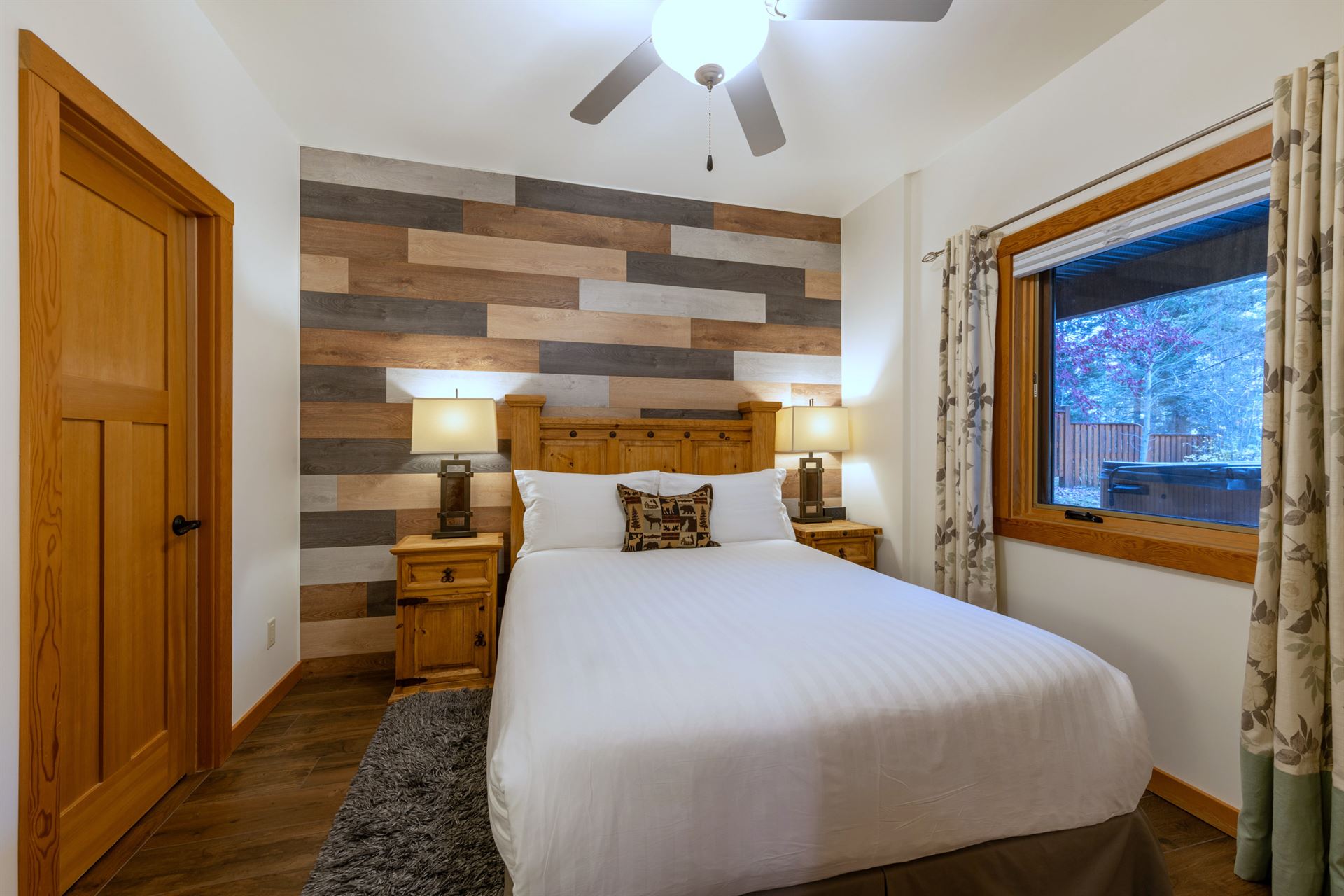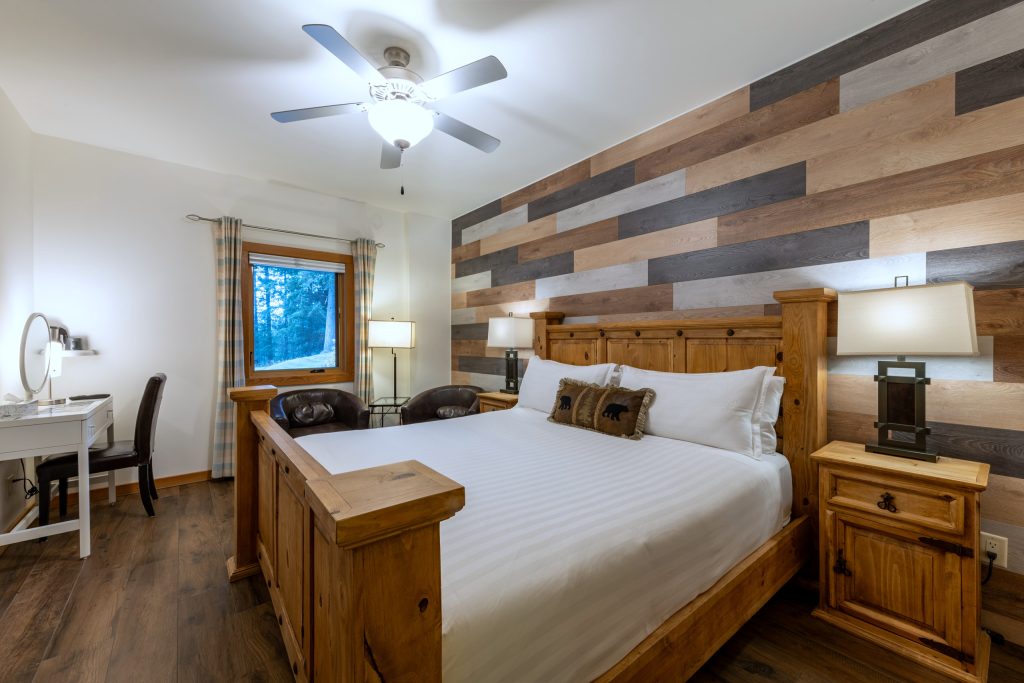 KING SIZE BED | Ensuite | 2 Guests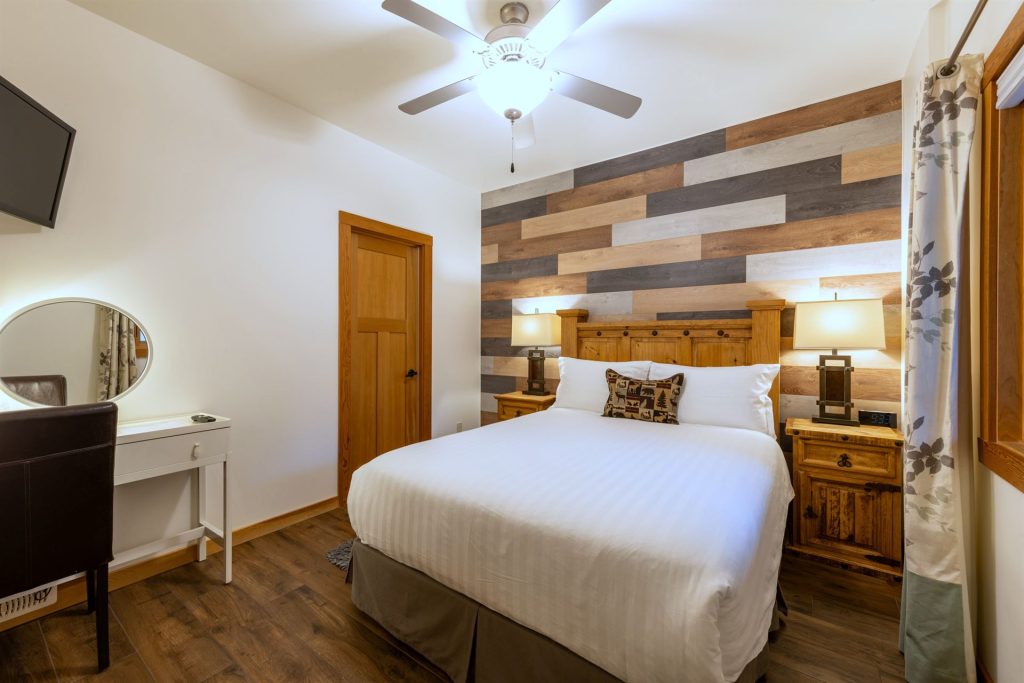 Queen Size Bed | Ensuite | 2 Guests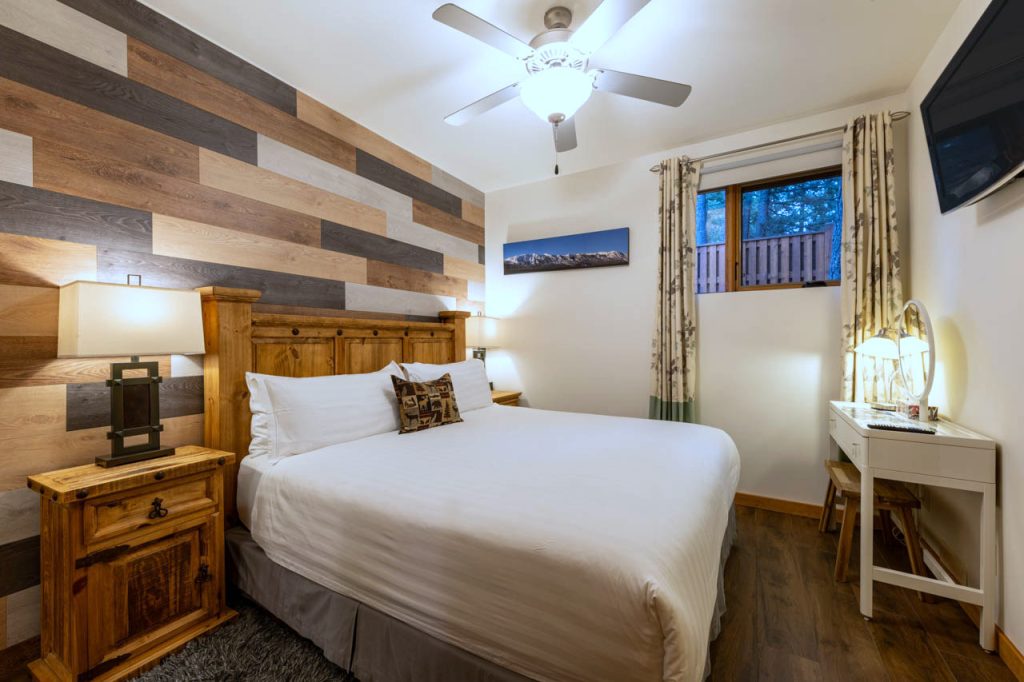 King Size Bed | Ensuite | 2 Guests
We have three lovely rooms that all have en-suite private bathrooms. They also share access to the guest lounge which is a great space for relaxing in the evening.

Shared Guest Lounge

Complimentary Breakfast

Peaceful & Relaxing
I stayed here for 5 days during early Feb 2020. It exceeded our expectations and really was a great place to return to after a big day of skiing on the mountain. The kitchen was well-appointed, the bed was super comfortable and the hot tub was a great perk! Next time I return to Kicking Horse I am staying here for sure. Kat is awesome and a great host, she stayed up a bit late to check us in after a snowy and slow drive from Calgary.
Erik K.
Spent 2 fantastic nights in Kat's BnB! Room was very clean and comfortable. The location is on a dead end street so very quiet given no thru-traffic. Hot tub in the backyard full of trees and nature was very peaceful. Breakfast in the morning was wonderful. Kat is an amazing host! Highly recommend!
Rolan Naiman
I just recently stayed in the suite this weekend. I was greeted by the owner of the B & B who was very pleasant and welcoming. When we were shown around everything was clean and well kept. Our suite was also very clean and comfortable. The kitchen in the suite was equipped with everything we needed to make a meal. The only thing you need to bring is coffee and spices. Otherwise there was salt, pepper, sugar and tea present. I would definitely stay here again.
Tiffany Kjenner
Relax & Enjoy Your Holidays